Housed in an elegant manor house dating from the 18th century, this hotel is situated in serene natural surroundings, in the town of El Burgo, Andalusia.
The town of El Burgo is near the Ruta de los Pueblos Blancos, a famous route that takes you around the beautiful Andalusian whitewashed towns of the region.
About Hotel La Casa Grande del Burgo
The Rural Hotel La Casa Grande del Burgo is a manor house, built over 150 years ago and fully renovated and restored in 1999, where it has retained all the flavor and quaintness from its construction's century, especially in the hardwood ceilings and terracotta floors. All rooms retain the eighteenth century style with new developments and amenities.
Free Wifi internet connection. Required minimum stay one night.
Restaurant

disabled facilities

24 hour reception

Bar

Organised trips (not included)

No pets

Bike Rental

Free wifi
Offers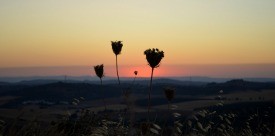 Offer booking in our Offical Website
Book directly in our Offucal website at the best price !!
MORE